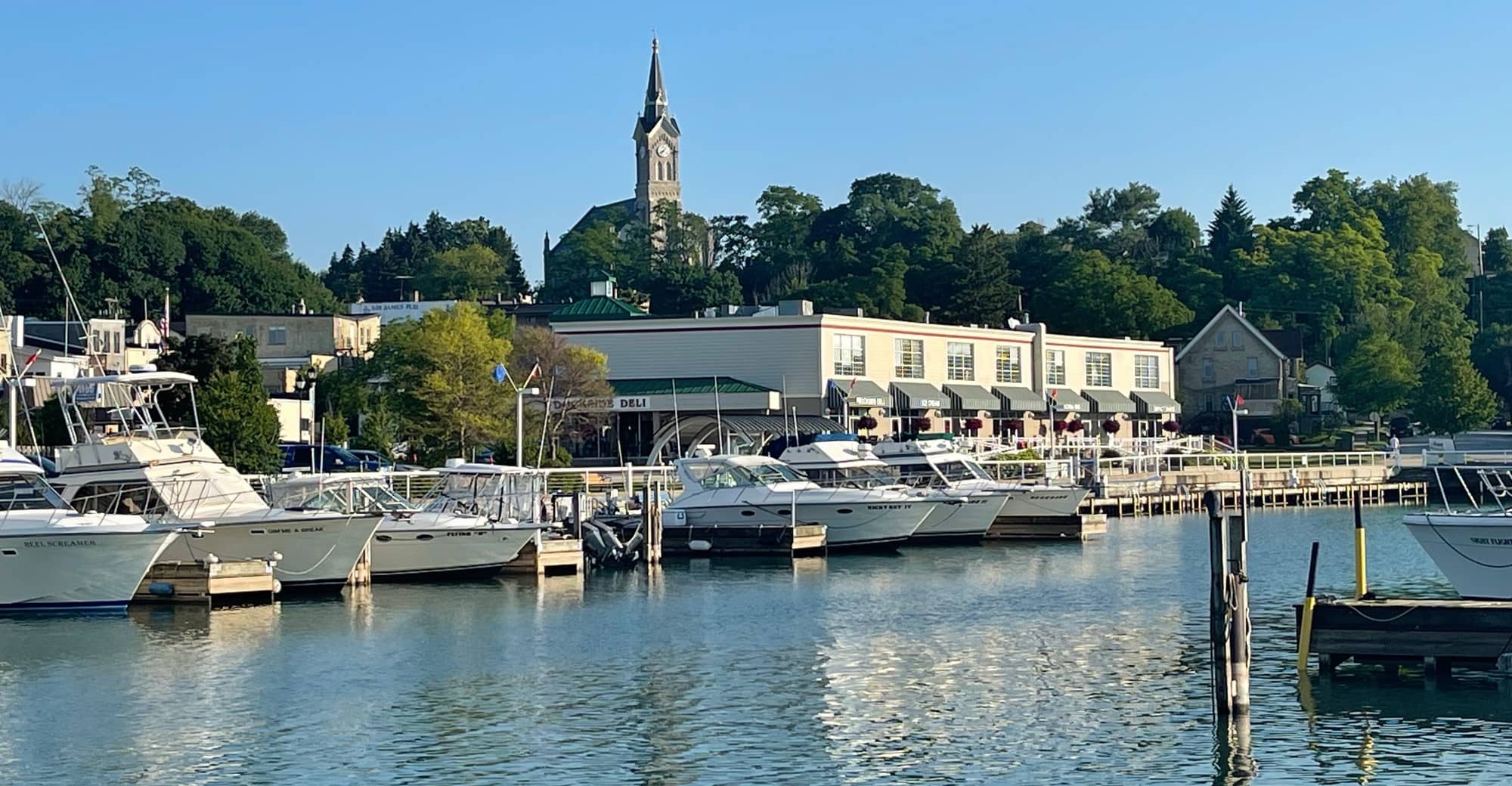 Trionic Corp offices overlooking Port Washington Marina
Trionic Corp History
Since 1996, Trionic Corp has been manufacturing the highest quality products to serve the marine industry. Based in Port Washington, Wisconsin, the company initially developed relationships with marinas in the area and quickly developed a loyal customer base that began purchasing dock boxes and marine water/holding tanks. From those humble beginnings, Trionic Corp has established an installed base in marinas across the country and around the globe, as well as providing water tanks, holding tanks, and shower sump tanks to build some of the finest boats produced in the US. In 2021, Santo Cannistra, the founder of Trionic Corp, retired and sold the company. The new ownership team is eager to maintain the strong reputation that Trionic Corp has built and lead the company to future growth through accelerated sales and marketing efforts and an expansion of product lines.
Product Offering
Trionic Corp's current product offerings for dock and marina use include five different dock box models, as well as dock boarding steps and marina trash and recycling bins. The company also offers dock carts, fuel and oil spill response kits and supplies, solar buoy and dock lights, regulatory buoys, channel markers, and barrier floats. The water and holding tank product line offers 70 different tank sizes that are available either with pre-installed fittings or as blank tanks where the user can locate the fitting locations themselves to optimize the fit. Trionic Corp also fabricates Premium Holding Tanks and terrific shower sump tanks with installed pumps. A range of popular fittings, fitting relocation kits, and tank level monitoring products are also available through our company.
At Trionic Corp, we strive to offer the highest quality products offered at competitive prices while providing terrific customer service. If a customer is not satisfied with our products, please provide us with timely feedback and a chance to rectify the problem. We aren't perfect, and occasionally an error can occur. Trionic Corp prides itself on how we respond in those unique situations.
Rotational Molding Process
The rotational molding process starts with a fabricated (aluminum or steel) or cast aluminum mold. Pre-measured plastic resin (usually ground linear low-density polyethylene which is similar in appearance to ground sugar) is loaded into each mold. Then the molds are moved into the oven where they are slowly rotated on both a vertical and horizontal axis. The melting resin adheres to the hot mold and coats every surface evenly. Once the parts are cooled using air and water, they are released from the mold. Finally, they are trimmed and customized as needed, including the addition of fittings or mounting holes per product specifications.
Design Advantages
With proper design, rotational molding offers advantages over other molding processes. Parts can be molded as one piece, eliminating seams, and the assembly of parts. The process also offers consistent wall thickness and stronger outside corners that are virtually stress-free.
Industry Associations and Memberships
Trionic Corp is an active participant in a number of industry associations and organizations intended to support the markets where they have a strong presence. Current memberships include the Marine Recreation Association, Marina Association of Texas, Association of Marina Industries, Kentucky & Tennessee Marina Associations, Wisconsin Marine Association, National Marina Manufacturers Association, and Lake of the Ozarks Marine Dealers Association.