Can buoys are cylindrical buoys with a flat top. Can buoys differ from Nun buoys that are also cylindrical but feature a conical top. Can buoys can be used as regulatory buoys to convey messages to boaters, as well as channel markers. Can buoys come in several styles: can buoy with internal ballast, can buoy with external ballast, can buoy with float collar and internal ballast, and can buoy with float collar and external ballast. Can buoys are often used by the US Army Corps of Engineers.
When used as channel markers, can buoys are green with odd numbers- the combination of the flat top, the green color, and the odd number serve as navigation aids to boaters. In contrast, nun buoys used as channel markers are red and feature the conical or pointed top. Boaters should keep red channel markers on their right and green channel markers on their left when navigating upstream or returning from open water.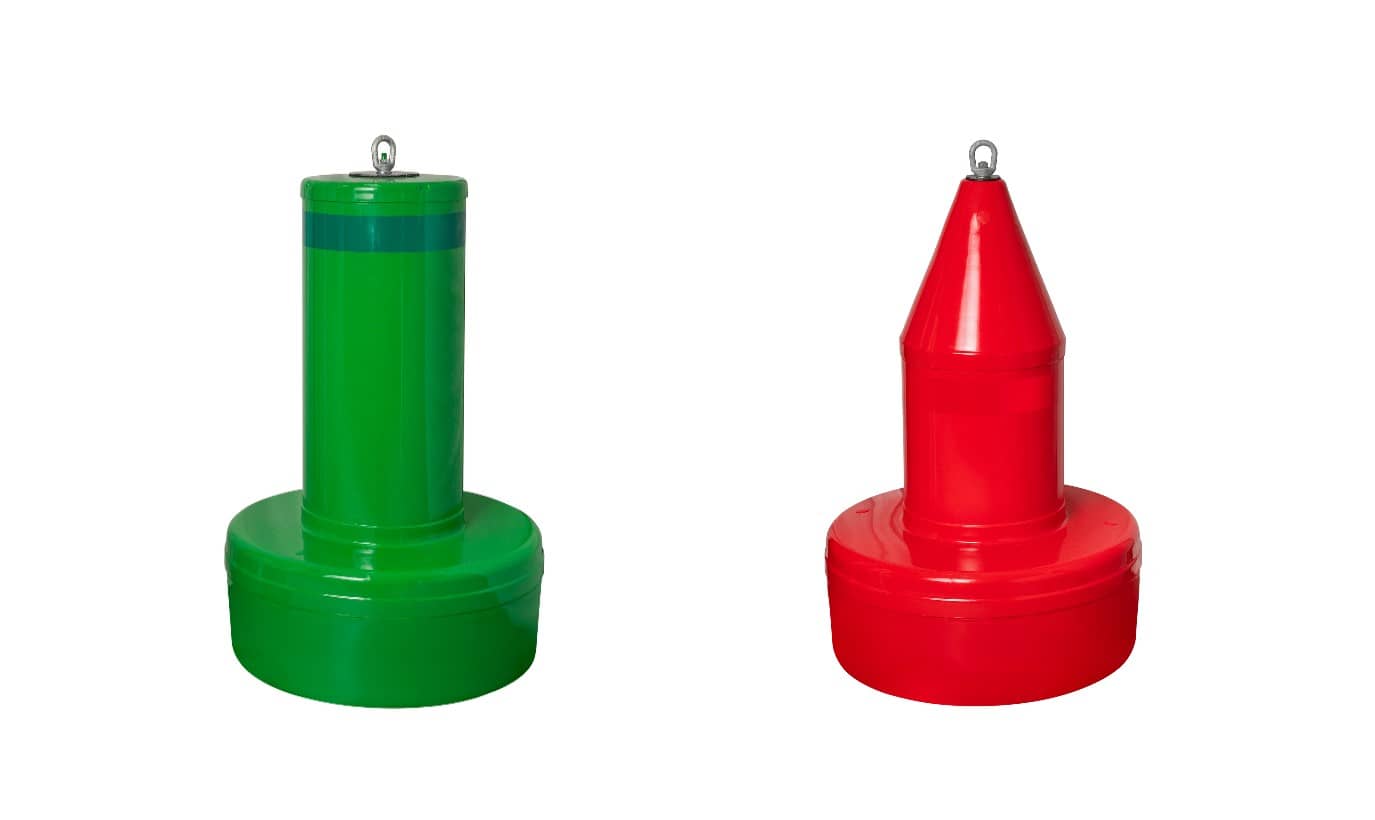 Can buoys used as regulatory buoys are white with orange markings and reflective bands and feature a text message as well as a symbol. The symbols communicate a general category of information: Diamond - Hazard Warning, Diamond with Cross - Restricted Area, Circle - Controlled Area, and Square - Informational. Working further clarifies the warning or message intended. These messages can be customized but often indicate No Wake, Speed Limit, Slow. Dan, Danger, Rapids, Rocks, Swim Area, Keep Out, Closed Area, No Boats, Marina Entrance, State Park, or Restroom Ahead.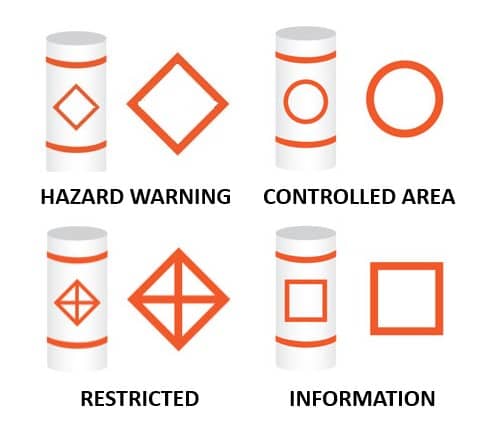 There are a number of customization options on can buoys. Some of the more popular options are detailed below:
Internal radar reflectors
Pick-Up eye built into the buoy top
Custom messages
Agency name and identification
Swivel eyes or pipes through the buoy for anchoring
Yellow can buoys, centerline black and white, or centerline red and white
Solar lights or beacons
Because there are a number of factors that impact pricing including customization, freight, and volume discounts, we encourage you to submit a request for a quote via the website or call to discuss your specific needs (262-268-9240).